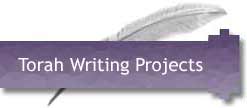 Sefer Torah Campaign
A Torah writing project, also known as a Sefer Torah project, is a major fundraising opportunity. The Sefer Torah project fosters broad community participation, provides inspirational and educational programming and is a most memorable experience. In addition, it provides a wonderful opportunity to fulfill the mitzvah of writing a Torah scroll both on a personal and communal level and brings a new Torah scroll into the community.
The Sefer Torah project is the ultimate fundraising project for synagogues, organizations and institutions of all affiliations!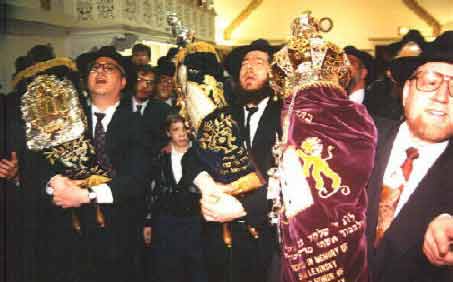 Feel part of Jewish history!
Connect with the past, create the present and provide for the future!
The Sefer Torah project:
• Plan educational programming for youths and/or adults during the writing of the Torah scroll. Tailor the programming to your needs and wishes. Learn about the Torah scroll, how it is made and written and ask the sofer any questions you have about the scribal arts. Hold the various tools and materials used by the sofer including the feather quill, sinew string, and cow's tail (not to keep the flies away!). STAM is available to assist with organizing the programming and to be an active part of it or if you choose to bring in sofrim, Torah scribes, closer to home, to run the educational seminars and workshops we will work with them, if necessary.
• Watch the sofer write with a quill and natural ink in the time honored fashion. See history in the making.
• Stand beside the sofer as he scribes the final letters of the sefer Torah. Symbolically participate in its completion and feel like an active participant in this monumental accomplishment.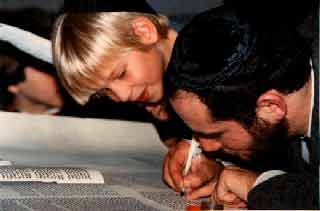 • Partake in the joyous completion of your Torah scroll and dance and sing with it in the traditional march under the canopy as a bride being led to her groom. Celebrate the inauguration of your sefer Torah into its new home as it joins with the other Torah scrolls in the holy ark.
• Be part of the writing of the Torah scroll that one day you, your child or your grandchild may read from.
Our first and foremost priority is to provide you with the Torah scroll that meets your budget and needs. Upon choosing the Torah scroll we will assist you in organizing and implementing a successful Sefer Torah project.
STAM prides itself as an excellent source for the purchase of a Torah scroll.
• We have new and refurbished Torah scrolls to meet all budgets and in varying stages of writing and restoration. You can commission a sofer STaM to write a new sefer Torah from scratch or acquire one that is in the midst of being written or that is already complete.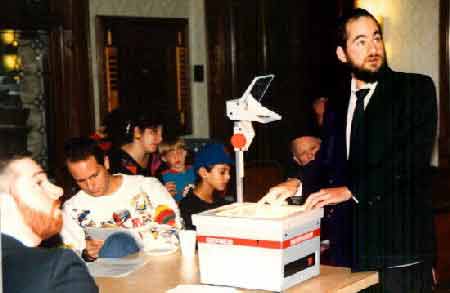 • Our prices are excellent and we have reasonable terms.
• With STAM there is no need to shop elsewhere as we care for all your Torah scroll needs- cover, rollers, belt, crown, breastplate and pointer- from our catalog or custom made. Our prices are unbeatable as we work direct with the manufacturers and artists!
Acquire our "Tree of Life" sefer Torah writing project kit. The sefer Torah writing project kit includes professional samples of brochures, fliers, advertisements, certificates and forms. In addition, the kit contains 15 pages of suggested dedication/sponsorship opportunities and pricing, gimmick & gift ideas and winning ideas to make your Torah writing project a financial and communal success. Much effort and expense has gone into the development of the sefer Torah project kit and will save you considerable time, headache and money. If you choose to acquire your Torah scroll through STAM you will receive the kit upon request at no charge otherwise the kit is available for purchase. However, if you choose to acquire your Torah scroll from us after purchasing the kit you will receive a full credit towards your Torah scroll purchase! Contact us for details about the Tree of Life sefer Torah writing project kit.